Explore why AWS can be the perfect solution for you.
Amazon Web Services (AWS) is a bundle of seamlessly integrated services provided by Amazon that take your hosting, storage, networking, infrastructure and other information technology support systems to the cloud. This is known as cloud computing.
Amazon is a leader in providing IaaS (Infrastructure-as-a-service) and PaaS (Platform-as-a-service) in cloud ecosystems. When used in combination with cloud applications, a low cost, quick to respond, scalable solution can be attained without losing out on user experience. Amazon has multiple data centers all across the globe with a smattering of data centers within each region or zone. This means that your data will always be safe as the system is robust and secured against outages.
What makes AWS amazing is the flexibility it offers in scaling your support structures according to instant or live requirements. As a business or organization, one of the challenges you may face is the unpredictable nature of traffic flowing to your website and the need to scale up as your business architecture as your userbase grows. Amazon provides a perfect amalgam of support solutions for all these needs.
Whether a startup or a well-established organization, most businesses face investment hiccups in purchasing servers, maintaining networks, and increasing computing power. However, with Amazon, you don't have to pay for these upfronts, you can pay-as-you-go.
The AWS Marketplace contains a hand-picked collection of business applications that help you locate, assess, adopt, and use the appropriate tools to address your business challenges. Today, many organizations are heavily dependent on databases such as SAP and Oracle. Both of these are easier to run on AWS. Also, AWS enables Microsoft applications such as SharePoint, Exchange, SQL Server and other applications to run certified in production. Thus, it reduces the cost and complexity of running your apps on-premises. Some of the key technologies supported by AWS are given below.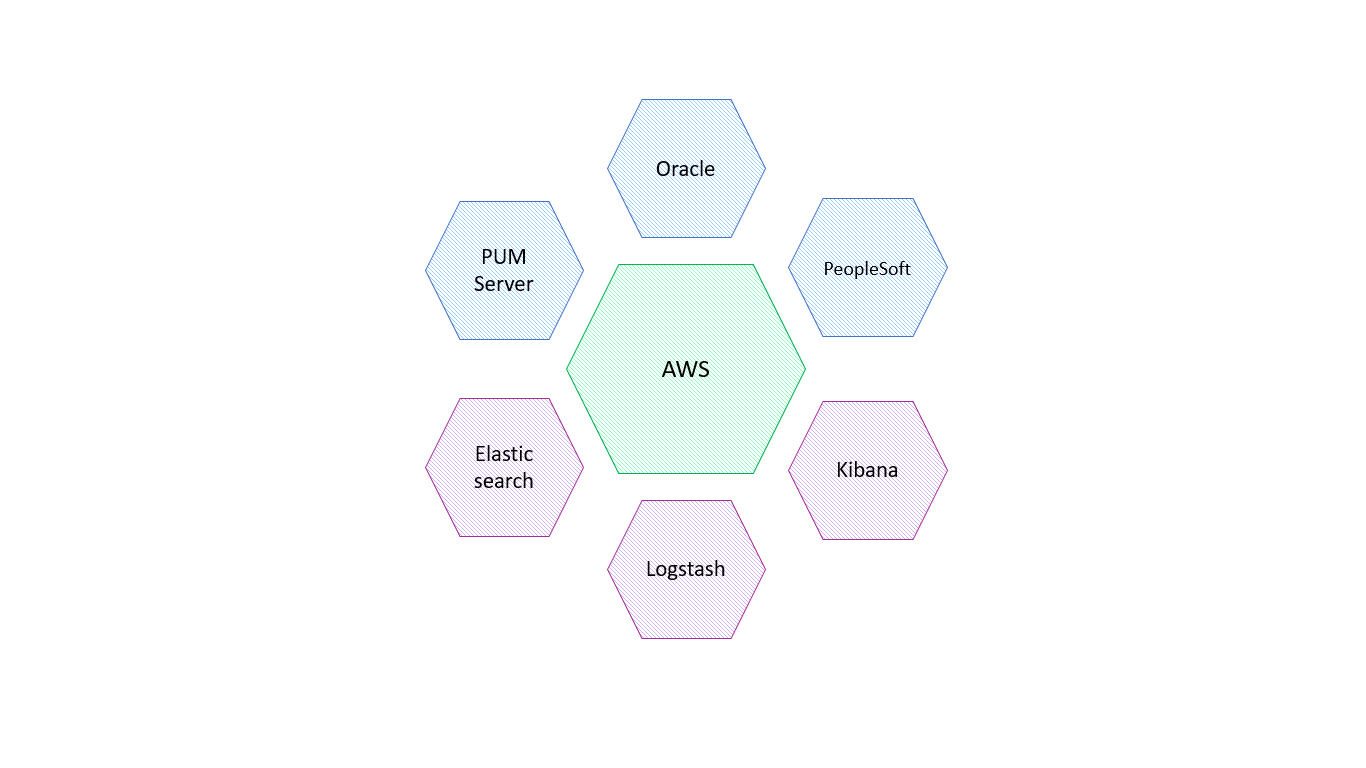 AWS is one of the leading platforms housing affordable, scalable and dependable infrastructure in the cloud. Having all these solutions under 'one roof' provides your organization exceptional response timeand capacity to change with minimal time to market and maximum efficiency. The entire net of solutions in AWS is varied and as follows:

Server Configuration and Hosting (Amazon EC2)
Data Storage and Movement (Amazon S3)
Databases and Data Management (Amazon Relational Database)
Migration and Hybrid Cloud (AWS Migration Hub)
Networking (Amazon Virtual Private Cloud)
Development Tools and Application Services (AWS Command Line)
Management and Monitoring (AWS Config)
Security and Governance (AWS Identity and Access Management)
Big Data Management and Analytics (Amazon Elastic Map Reduce)
Artificial Intelligence (Amazon AI Suite)
 Mobile Development (AWS Mobile Hub)
Messages and Notifications (Amazon Simple Queue Service
 Other Services (Amazon WorkDocs, WorkMail)
Amazon Web Services (AWS) as a secure cloud services platform offers compute-power, database storage, content delivery and other functionality to help your business scale and grow. There are several benefits to choosing AWS over your regular computing solution.

AWS is the most cost-effective cloud platform to host websites and app data
Pay-as-you-go model
No long-term commitments or upfront expenses
Free trial instances for small scale data
Avoid upfront resource provisioning
Global infrastructure for quick deployment and disaster proofing
Great speed to market
Runs anything– supports a large number of operating systems as PaaS
Auto Scaling to handle unexpected peaks in traffic
Different types of instances that fits all type of business needs
All kinds of programming languages, architectures, operating systems and databases to choose from
Can automate DevOps and continuous integration on AWS
Support migration of legacy apps
Easy troubleshooting
Tight infrastructural security
Why team up with Quartiz?
We understand that having high-quality software and services working for your organization is one of your top priorities. AWS provides the right platform for you to seize the best of technology at the lowest of costs. It is our priority to use our experience in AWS to help you develop and refine your strategy, adopt technologies, execute your roadmap and optimize service quality. By taking us onto your team, you will have some of the best in AWS talent working for you. Some of our key distinguishing features are:

Rich advisory and consulting exposure in industry

Synergic throughput from a dedicated and cohesive team
Team with an average 12+ years of rich experience which is higher than the industry average

Large sets of collateral templates

     Huge Intellectual capital to reuse in fast track projects
     Repository of Test Scripts, Cutover Steps, Strategy Documents, and Upgrade Documents

Dedicated team with outstanding experience

Cross domain, techno-functional skillset aligned to product roadmap and strategy
Technical, Functional, Configuration, Code Review, and Testing
Proficient in System Admin, DB, Upgrade Lab work, Monitoring
Outstanding ability to reverse engineer testing by reviewing Code; create test cases for missing documentation
Quartiz in conjunction with AWS is committed to providing you the speed, agility, flexibility and versatility needed to set yourself apart from your competition, enhance user experience and build your empire. You will find out that the solutions offered by AWS when combined with the skill and capabilities of our AWS talent will give your business the momentum it needs with significant cost and time savings. Some of the highlights of this winning collaboration are:

Easy-to-create PROD like instance for performance troubleshooting (a challenge now)
On demand delivery of added computing power

Consistent / predictable performance
No need to guess capacity

Cost savings as instance can be made available only based on usage schedule

Shut down and restart TEST, DEV, or CFG instances based on work hours

Possible lower cost DB migration consideration for reduction in costs
Better reliability and disaster recovery set up

Six Geographically Separated Amazon Cloud Data Centers

No more hardware upgrades required
No upfront capital expense, but pay-as-you-go with flexibility
Enhanced Deployment Time

Add or remove instances quickly, removing the manual processes and increasing efficiency
Utilize pre-built images easily

Enhanced Backup, Restore and Refresh

No worry about storage space to complete successful backups
Determine how often the system completes a backup with the click of a few buttons
Decreases the amount of time it takes to complete a Refresh

Enhanced Performance Monitoring

Admins can monitor PeopleSoft applications and set alerts/notifications for areas that need reviews.

Enhanced Patches/Fixes application

Easily deploy patches and bug fixes fasters with less down time, enhancing productivity and streamlining business processes

Enhanced Clone and Scale

Clone existing ERP environments easily

Applying fixes, patches and upgrade tasks on AWS will be a lot faster
Ready to get started?
Book a free consultation with one of our experts to take your business to the next level!
Contact us