Quick and easy analytics for C-level decision-making.
CFO Visuals is a comprehensive Performance Management pre-built solution specifically developed for the CFO level officers and Senior Management of Finance Organization of all verticals, covering the following major areas and KPIs.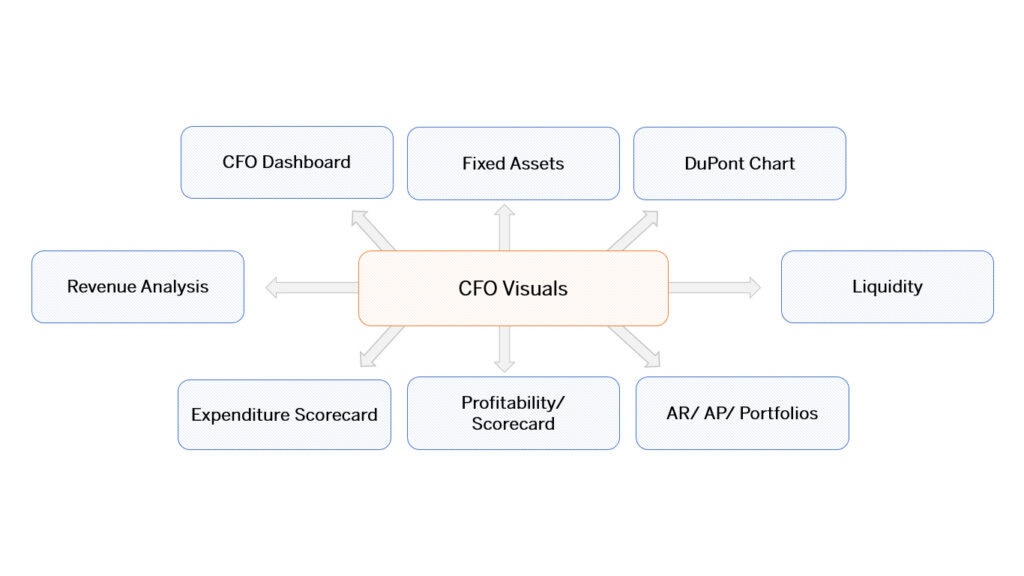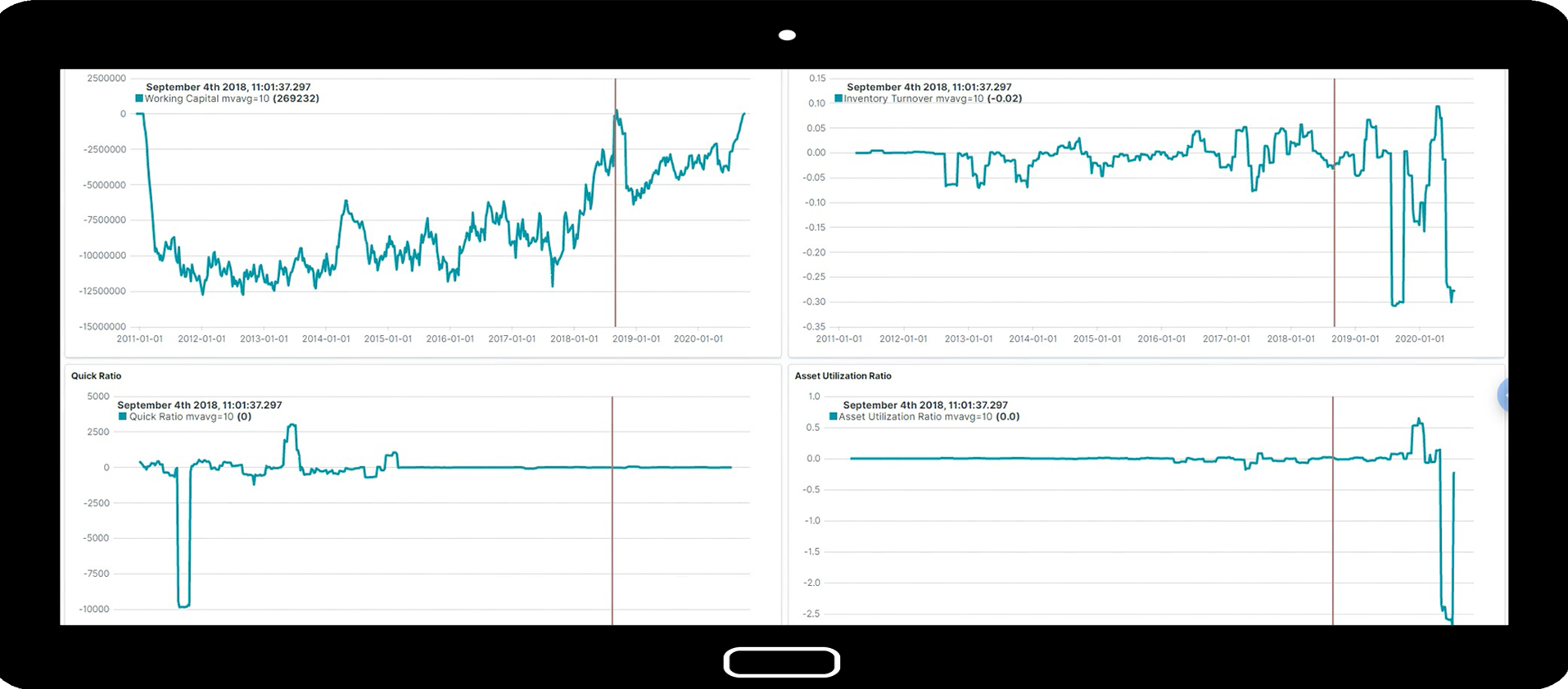 Financial Efficiency Dashboard
Working Capital, Quick Ratios, Inventory Turnover, Asset Utilization Ratio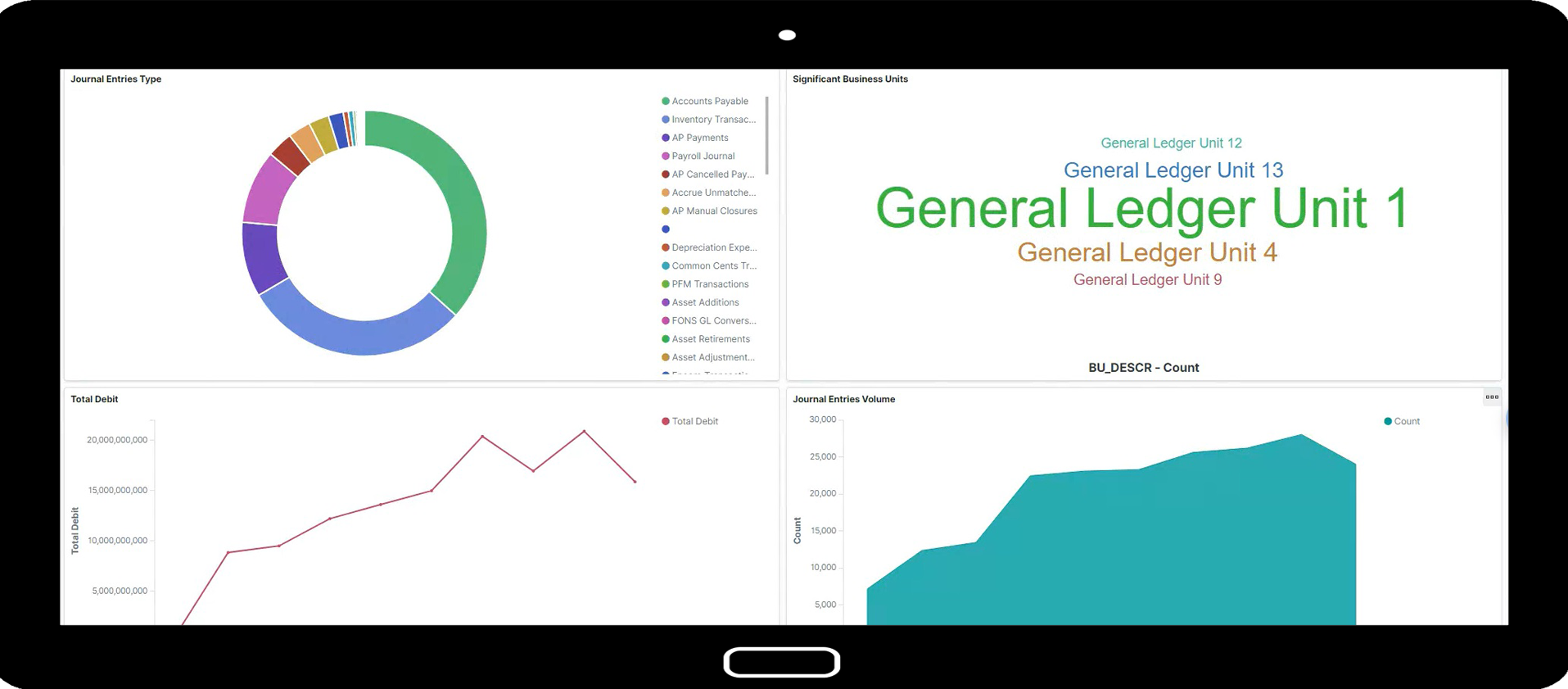 General Ledger Dashboard
Journal Entries Type, Significant Business Units, Total Debit, Journal Entries Volume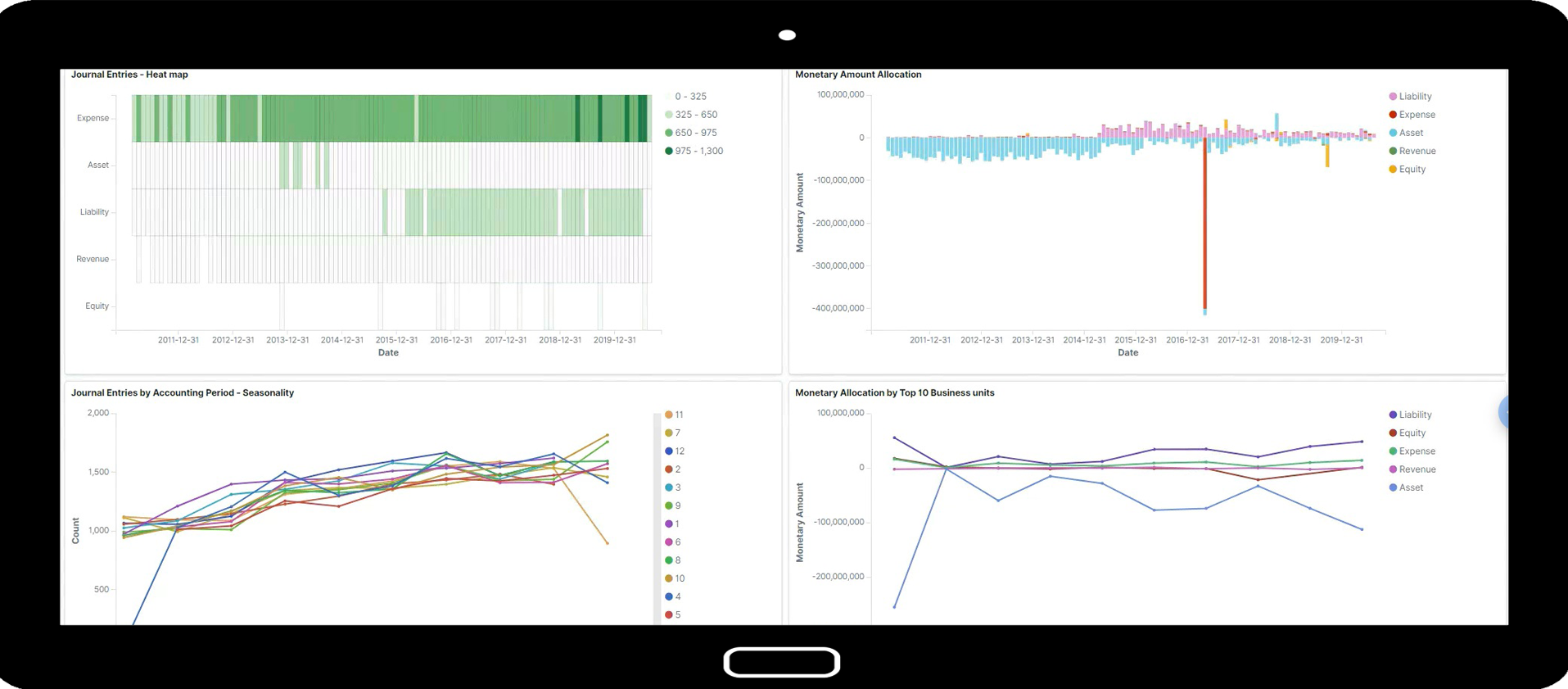 Journal Entries Dashboard
Journal Entries, Journal Entries by Accounting Period, Monetary Amount Allocation, Monetary Allocation by Top 10 Business Units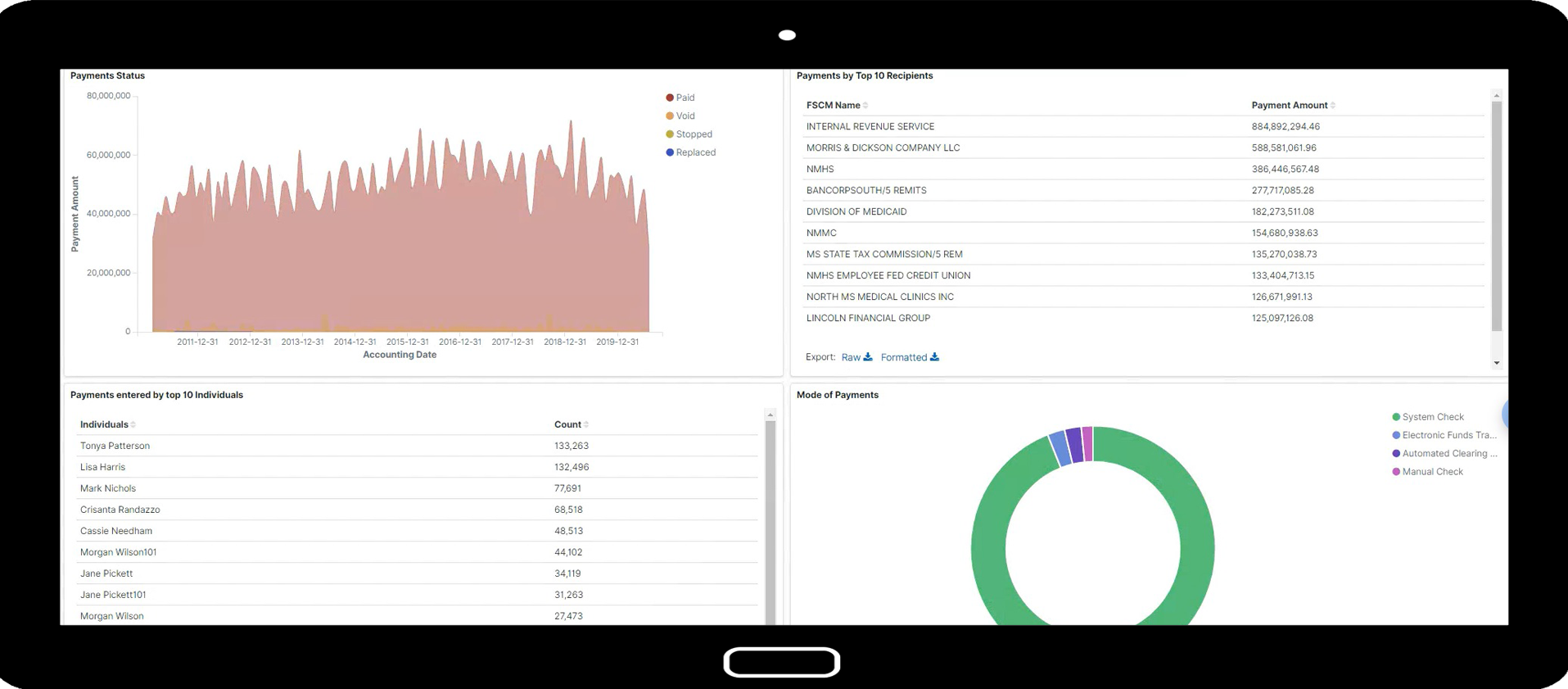 Payments Dashboard
Payments Status, Payments by Top 10 Individuals, Payments by Top 10 Recipients, Mode of Payments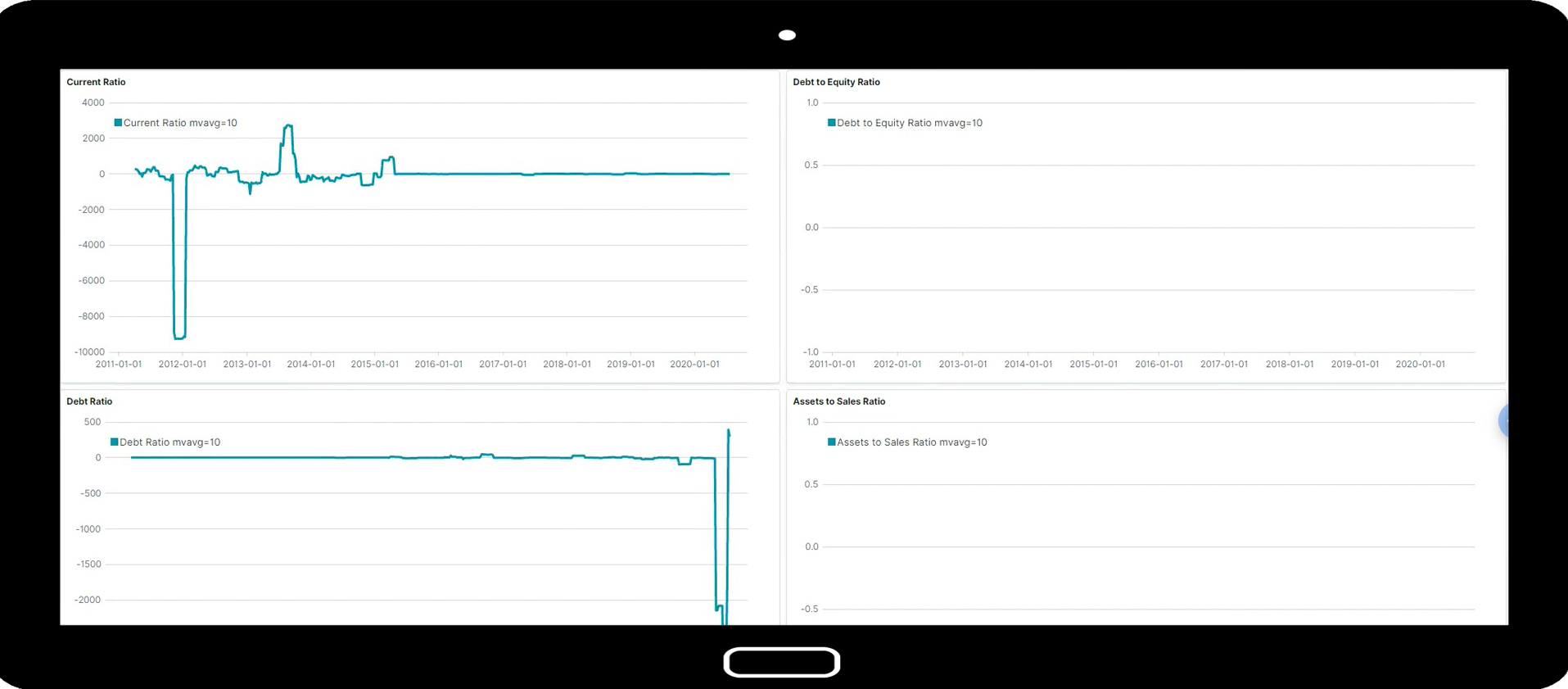 Liquidity Dashboard
Current Ratio, Debt Ratio, Debt to Equity Ratio, Assets to Sales Ratio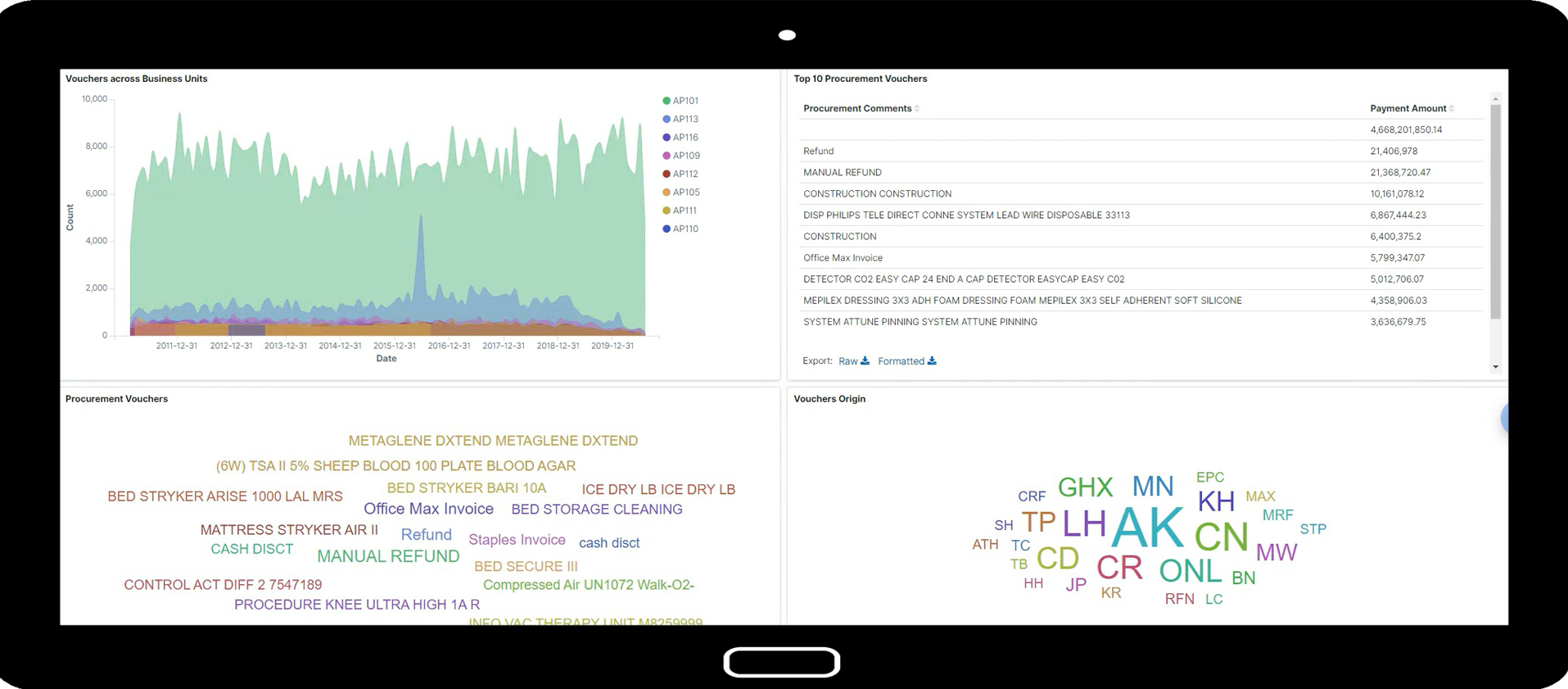 Procurement Vouchers Dashboard
Vouchers Across Business Units, Procurement Vouchers, Top 10 Procurement Vendors, Vouchers Origin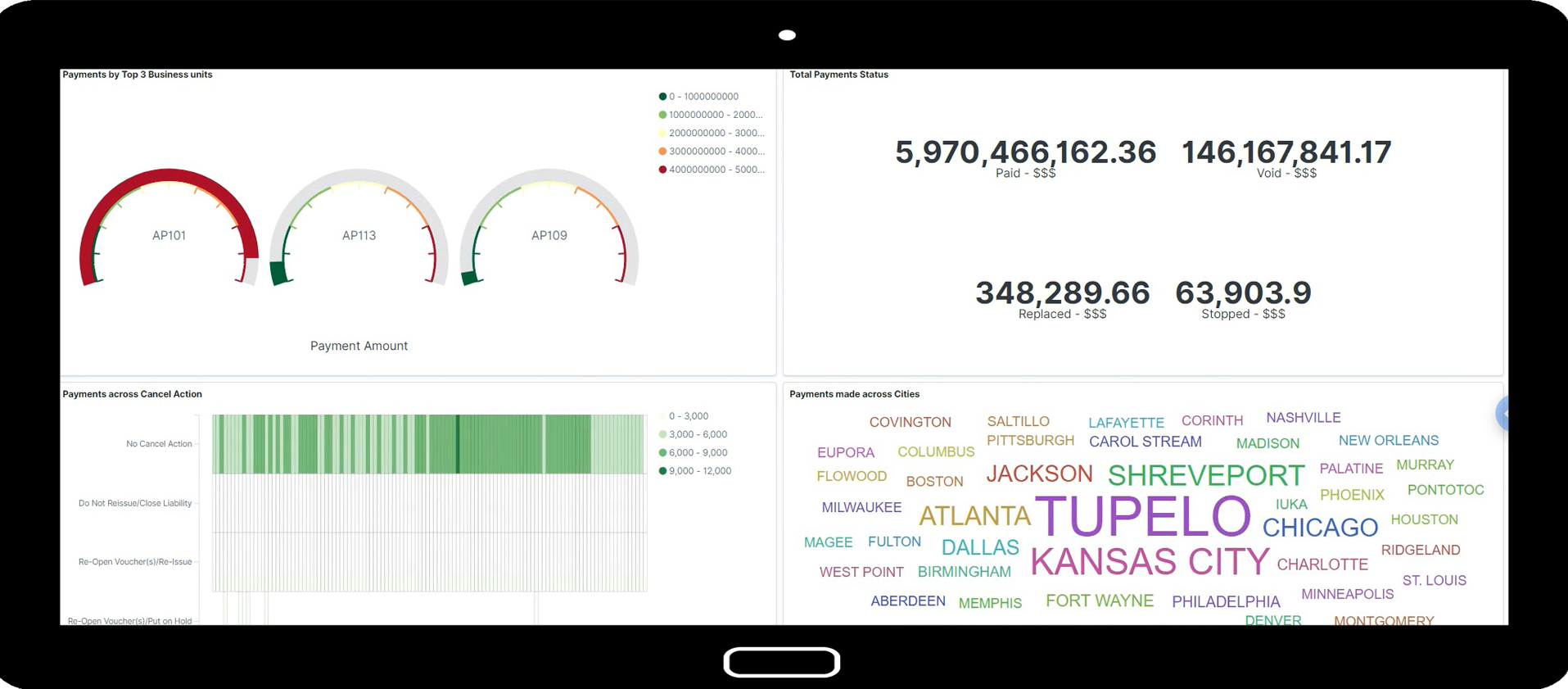 Payments Dashboard
Payments by Top 3 Business Units, Payments Across Cancel Action, Total Payments Status, Payments Made Across Cities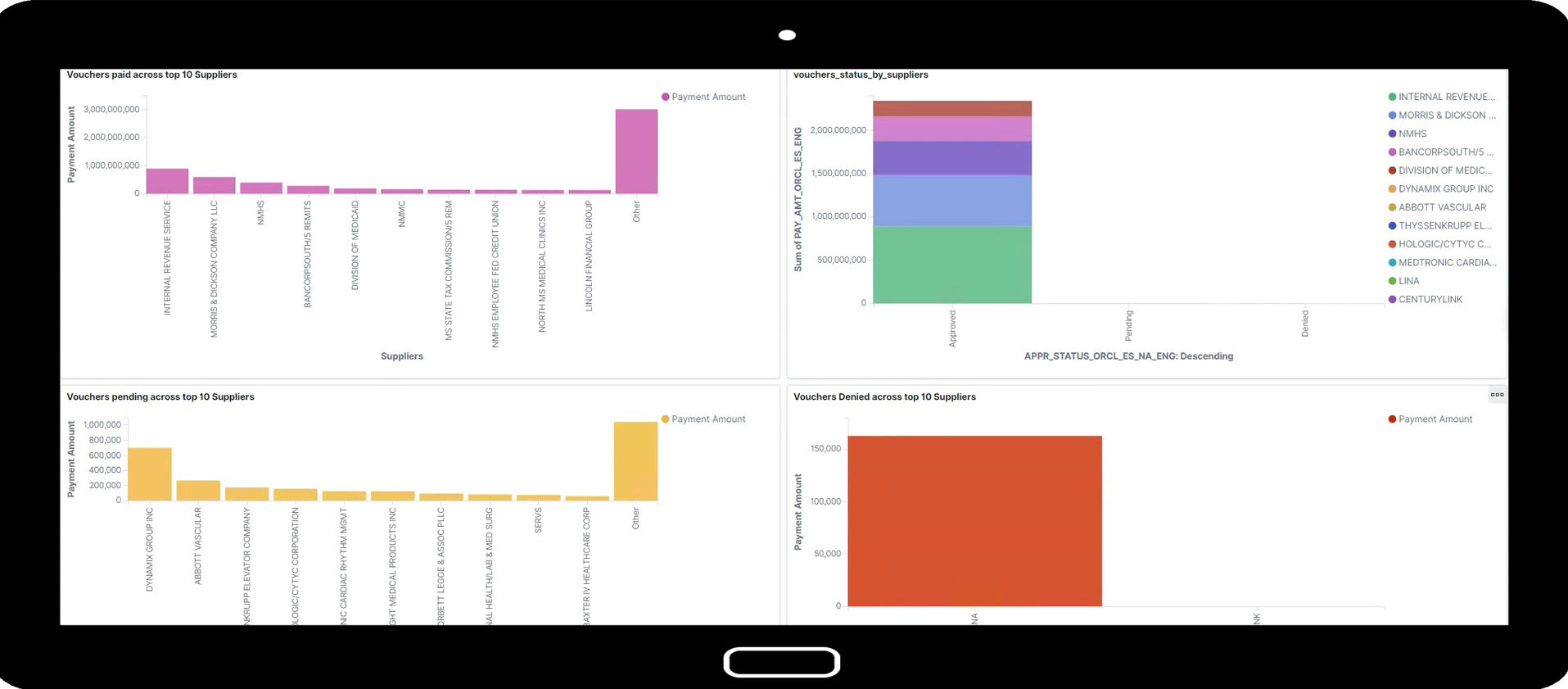 Vouchers Approval Dashboard
Vouchers Paid Across Top 10 Suppliers, Voucher Status by Supplier, Vouchers Pending Across Top 10 Suppliers, Vouchers Denied Across Top 10 Suppliers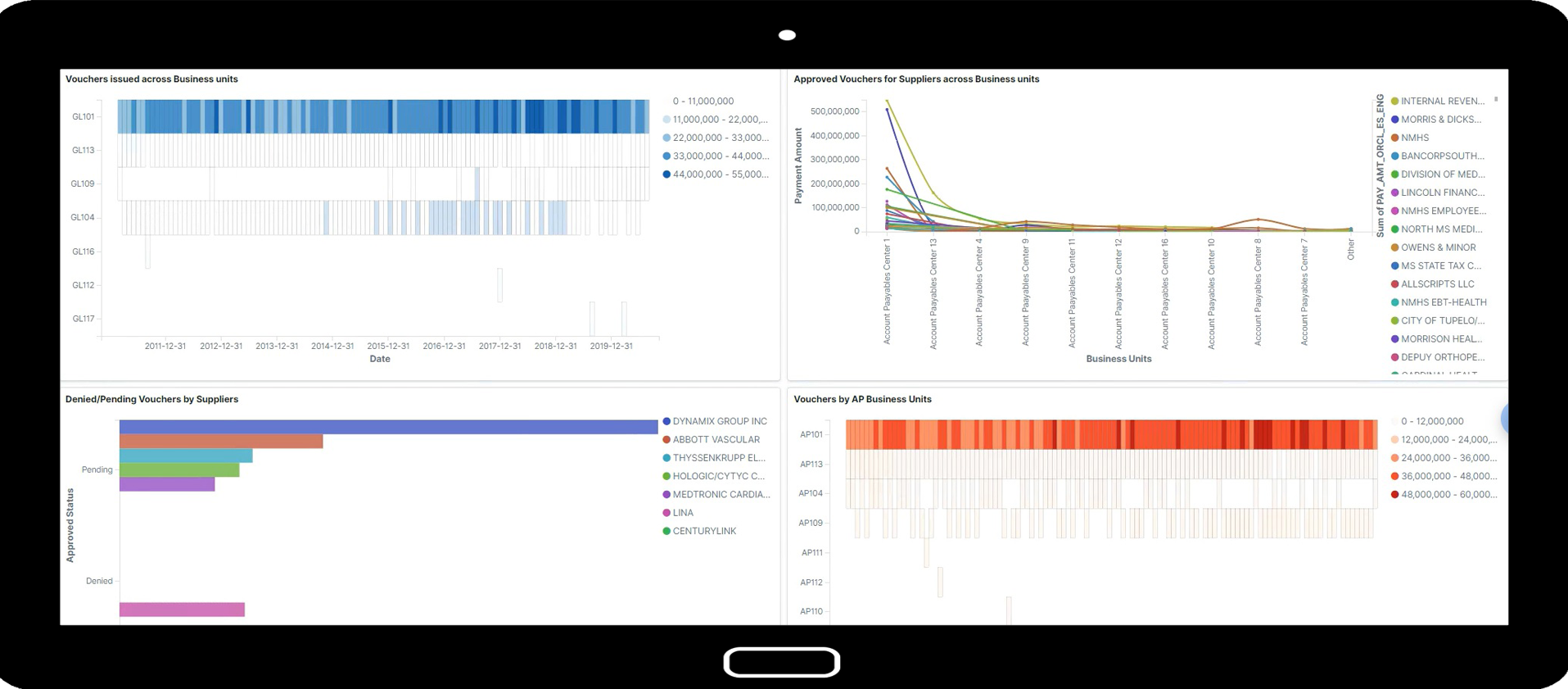 Vouchers by Business Unit Dashboard
Vouchers Issued Across Business Units, Approved Vouchers for Suppliers Across Business Units, Denied/ Pending Vouchers by Suppliers, Vouchers by AP Business Units
Financials
CFO overview
Finance scorecard
DuPont
Revenue
Sales
Services
Other income
Expenditure
Expenditure by cost type
Expenditure by cost center
Profitability
Assets
Fixed assets analysis
Maintenance costs
Accounts Receivable
Receivables analysis
Customer analysis
Customer leader board
Accounts Payable
Payables analysis
Customer analysis
Customer leader board
Treasury & Cash Management
Liquidity
Portfolio concentration
Capital management
Hedging
Procurement & Contract
Procurement analysis
Procure to pay
What-if Scenarios – Predictive Analytics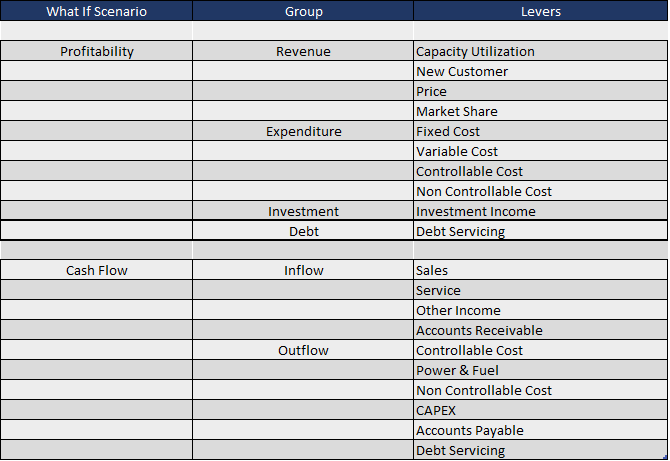 Interested? Let's get in touch!
Book a free consultation with one of our experts to take your business to the next level!