Quick and easy analytics for C-level decision-making.
CFO Visuals is a comprehensive Performance Management pre-built solution specifically developed for the CFO level officers and Senior Management of Finance Organization of all verticals, covering the following major areas and KPIs.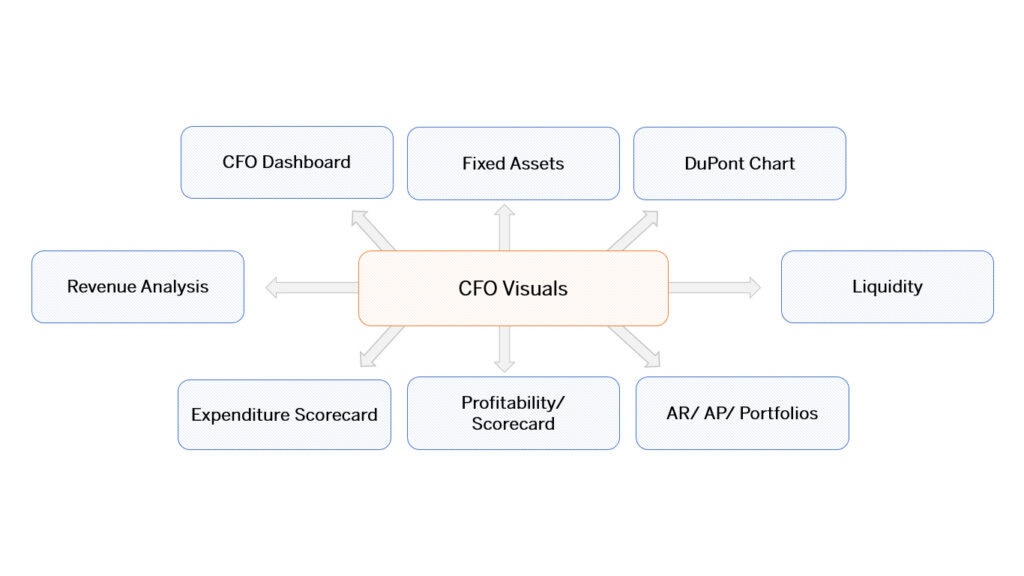 Financials
CFO overview
Finance scorecard
DuPont
Revenue
Sales
Services
Other income
Expenditure
Expenditure by cost type
Expenditure by cost center
Profitability
Assets
Fixed assets analysis
Maintenance costs
Accounts Receivable
Receivables analysis
Customer analysis
Customer leader board
Accounts Payable
Payables analysis
Customer analysis
Customer leader board
Treasury & Cash Management
Liquidity
Portfolio concentration
Capital management
Hedging
Procurement & Contract
Procurement analysis
Procure to pay
What-if Scenarios – Predictive Analytics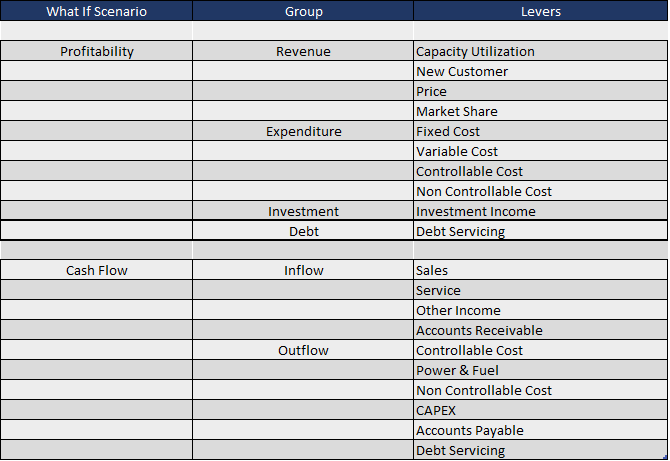 Interested? Let's get in touch!
Book a free consultation with one of our experts to take your business to the next level!