AI based dynamic visualizations for business insight.
A complete set of services and suites for BI, Analytics, Migration, and Data Integration.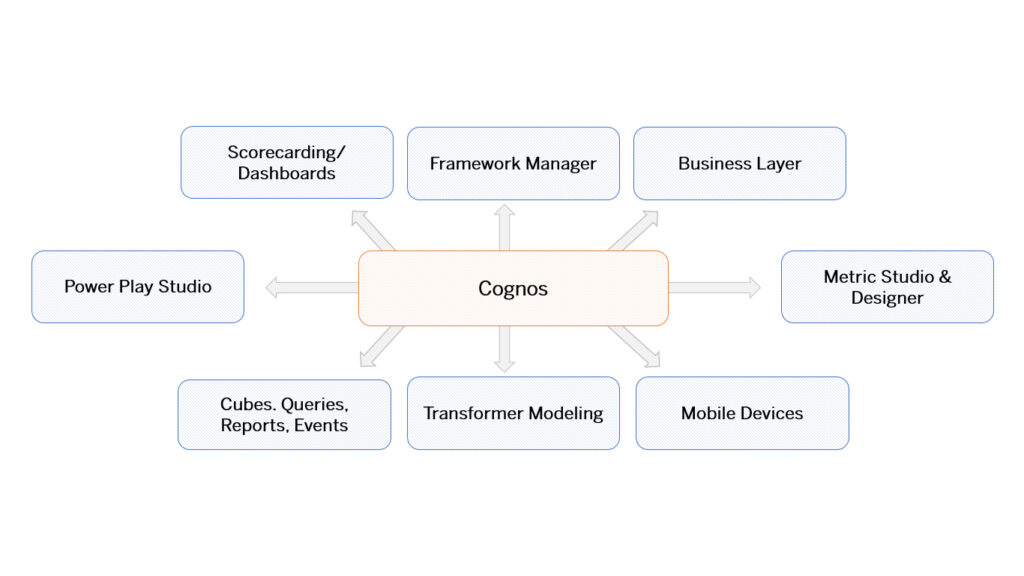 Framework Manager Modeling
Four layered approach

Data Layer
Logical Layer
Dimension Layer
Presentation Layer
Transformer Modeling
Data Format Transformations
Data Type Transformations
Data Aggregation
Field Rendering
Issue Number to Issue Entity
View Transformation
Reverse Transformation
Designing the Business Layer
Concept building
Cubes, Queries, Events, Reports and Schedules
Scorecarding
Dashboards
BI Presentation
Scorecarding
Dashboards
Reports
System Health-check & Recommendation
General parameters such as CPU, disk & memory usage plus availability quick-check
Audit related data plus database and report layout bottlenecks
PDI related types of database connections – Native v/s ODBC
Application server related detailed checks
Review of the current deployment architecture
Review of security framework – authentication and authorization
Setting-up Cloud Environment
BI and DWH setup and maintenance in AWS and Rackspace
Setting up Content Delivery Network for AWS and Rackspace cloud offering
Production Monitoring
Stress Performance Testing
Stress, Load & Performance testing based on enterprise specific requirements.
Improve response times within norms
Sustainability of concurrent users
Speed under massive load / sudden spike
Interested? Let's get in touch!
Book a free consultation with one of our experts to take your business to the next level!